Ferry Point Marina, located in Trappe, Maryland, stands out as a premier destination for boating enthusiasts seeking comprehensive marina services. Boasting over a century of collective experience in the marina, yard, boat repair, service, and maintenance sectors, this facility is a testament to excellence in the marine industry. It's not just the expertise that makes Ferry Point Marina exceptional, but also its extensive range of facilities and services.
Here's a detailed look at what Ferry Point Marina offers:
Prime Location and Access
Geographical Advantage: Situated on the scenic Choptank River and conveniently accessible via Route 50, Ferry Point Marina is strategically positioned for easy access by water and land.
Extensive Facilities
Slip Capacity: The marina has over 75 slips capable of accommodating boats up to 50 feet, complete with essential amenities like 50amp, 30amp, and water service.
Boat Lifts and Storage: With 12 boat lifts and ample dry storage options, the marina caters to various storage needs. Additionally, a 50 ton travel lift is available for heavier lifting tasks.
Fuel and Convenience: A fuel dock is on-site, along with a pump-out station, ensuring boaters can easily refuel and maintain their vessels.
Additional Comforts: Restrooms, showers, and a private beach enhance the comfort and leisure of your marina experience.
Comprehensive Services
Technical Expertise: The marina's team includes certified technicians skilled in handling diverse marine equipment and systems. They hold certifications in multiple areas, including Petitt, AwlGrip, AwlCraft, Yamaha, Volvo Penta, Suzuki, ABYC, Marine Travel Lift, and more.
Maintenance and Repairs: Services extend to outboards, boat trailers, inboard diesel and gas, sanitation systems, hydraulics, plumbing, air conditioning, and refrigeration.
Specialized Care: The marina excels in paint, gelcoat, and fiberglass works, offering application and repair services for each.
Seasonal and Additional Services
Seasonal Offerings: Catering to the seasonal needs of boaters, the marina provides shrink-wrap, winterization, soda blasting, spring commissioning, barrier coat and bottom painting, along with cleaning, detailing, compounding, and waxing services.
Extra Services: Beyond the standard offerings, the marina also provides power washing, carpentry, joinery, and indoor storage options.
On-Site Amenities
Dining Options: The presence of TL Morris Seafood on-site offers a delightful culinary experience with fresh crab and shrimp take-out options.
Ship's Store: A fully stocked ship's store ensures that boaters have easy access to parts, drinks, tackle, and other essentials.
Ferry Point Marina's commitment to quality is evident in its membership in the ABYC and the ongoing training provided to employees. This dedication ensures that every project, regardless of its scale or complexity, is completed efficiently and to the highest standards.
In summary, Ferry Point Marina in Trappe, Maryland, is a comprehensive, full-service marina that expertly combines technical expertise, extensive facilities, and a range of services to cater to the diverse needs of the boating community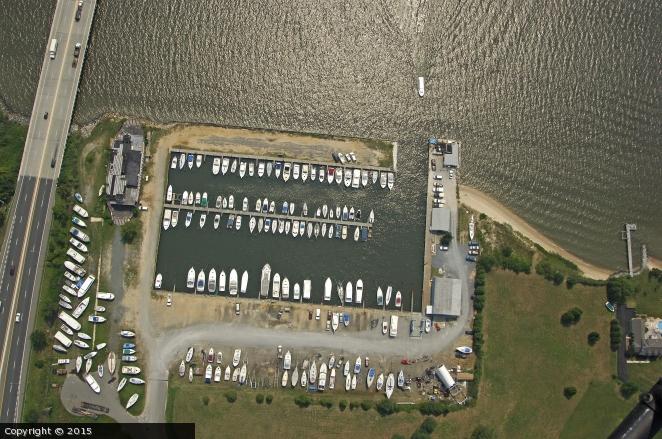 Ferry Point Contact Information